Perth Wreckers pay top dollar for your commercial and private vehicles
If you have Unwanted Car, call Perth Wreckers for Fast Cash Today
WA wreckers specialize in buying and wrecking used, unwanted, damaged private and commercial Cars, Vans, Utes, 4x4s Trucks and heavy machinery.
WA WRECKERS are Western Australia's premier auto salvage you can trust for credible unwanted vehicle removal, best spare part deals and unmatched a cash for cars offers. We have been continuously serving our customers and clients in Perth, West Australia from early 2000's.
Perth Wreckers will send our uniformed drivers who are prompt courteous and professional at all times and they will treat your vehicle with respect.
Why sell your vehicle to Perth Wreckers?
We will give you the best cash offer in the market.
We are a team of honest and professional auto wreckers.
As WA car removal we come and pick up anywhere in Western Australia.
You can feel good that you vehicle will end it life at our scrap car yard.

All our Salvage yards will buy any kind of car, truck or SUV no matter the condition. As a reputable Perth Wreckers we will always pick up your vehicle free of charge anywhere in Perth, Joondalup, Fremantle, Rockingham. We will usually pick it up from Mandurah the same day if you call us early enough in the day.
Our main objective is to make the car removal process  as fast and easy as possible. In most cases Perth wreckers are able to arrange your scrap car pick up within hours of your phone call-or at the very least the next business day. Once your car is removed we will transport it to our local truck wrecking yard for salvage and recycling.
How Unwanted Car Removal Process Works?
Perth car removal process is quite simple. Just follow these basic steps, and you can be on your way to get rid of your unwanted vehicle from your property for cash.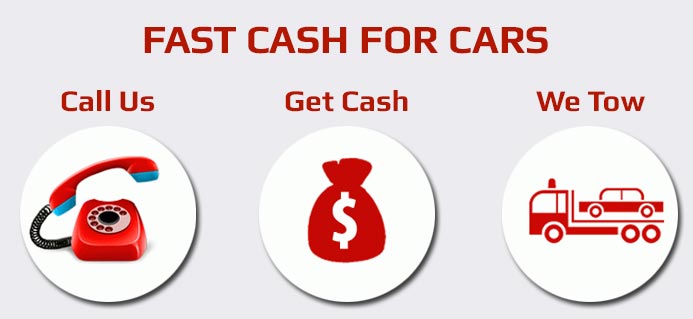 1. Call us at 0894527906 or complete our Get a Quote online form with the car information (make, model and year).
2. We will contact your with the most competitive quote for your unwanted vehicle.
3. Make an appointment for your free unwanted car removal.
4. Receive cash payment in hand when our driver comes to tow your automobile.
How much my old/unwanted car worth?
The payout amount for unwanted vehicle is based on such factors as the make, model and year of the automobile being considered for removal. We ask for a brief explanation as to what is wrong with the vehicle. Upon receiving this information, we can provide a competitive quote for your junk car.
Regardless of what your car situation may be — flat tires, insurance write-off, accident vehicle, ownership or registration issues, or failed mechanical inspections — we will be able to tow away your unwanted vehicle and take care of your paperwork. Contact Us seven days a week and we will pick up and pay you cash and set up SAME DAY free vehicle removal.
Based in Maddington, Perth Wreckers offers cash for cars of all types, including:
car wrecks that have been damaged in an accident;
vehicles with fire or water damage;
old cars and trucks that don't run;
and other cars that are unwanted and in the way!
No Hidden Charges
Unlike most companies that provide this service, we don't hit you with unexpected charges. We will pick your car up for free.
What happens to my vehicle?
After selling you vehicles to us, they will go through a process of recycling. Some parts could sold to someone you know in local markets, and if not sold locally they will be exported overseas to be reused.
Good Quality Used Parts for Sale at Perth Wreckers

Established for 20 years, Perth Wreckers are your leading scrapyard based in Western Australia.
At Perth Wreckers, we supply a wide inventory of used car parts. The majority of our car parts are from damaged cars that we have purchased from customers, workshops, and insurance companies, with most of the cars being med to late models cars 1995 – 2018.. WA wreckers specialize in a wide range of auto parts including but not limited to body panels, engines, radiators, auto lights, alternators, interior and electrical parts.
We are specialist car breakers and auto wreckers for all end of life vehicles. Whatever make or model your car is, whether it is an RWC failure or is just taking up space on your drive then contact us today.
Scrapyard
End of life vehicles
Car breakers
Auto wreckers
Spare parts
Cash for scrap