WE PAY CASH FOR ANY CAR!
NEED TO SELL YOUR CAR IN WESTERN AUSTRALIA?

All of us at Cash for Cars WA would like to welcome you to our site. If you want to sell your car with the least amount of hassle, you have come to the right place. At Perth cash for cars wreckers, we pride ourselves on being the experts in car buying.
The following are some popular makes and models that we buy and pick up every day.
Japanese: Toyota, Nissan, Mazda, Mitsubishi, Suzuki, Honda, Subaru, Lexus, Isuzu
European: Citroen, Mercedes, Audi, BMW, Volkswagen, Fiat, Alfa Romeo, Skoda
American: Land Rover, Ford, Chevrolet, Chrysler, Dodge, Jeep, Tesla and Holden
WHO WE ARE
Cash for Cars WA isn't a fly-by-night operation, or a business left behind by the times. We`re experts at what we do, and that`s making it easy to sell your car. Customer service is our top priority, and we will make sure you leave satisfied with the sale. You`ll be treated fairly and with respect, and you`ll be paid in cash for your vehicle. We believe in a core principle of providing a great service with less hassle, and we have found it leads to happy customers and repeat business.
WHAT WE DO

WA wreckers work with individuals in Perth area who want to sell their car. Selling a car can be a time consuming, frustrating experience when it`s not properly done. Here at Cash for Cars WA, we do everything possible to make the experience a pleasant one. We have methods in place to simplify the process, so that anyone can sell their car to us. Worried about paperwork? Don`t be. We will take care of it for you. Best of all, the entire transaction can be handled in one day. Come in with the car you want to sell, and leave with cash in your hand.
Cash for registered and non-registered cars, vans, trucks
Cash for smash, junk, scrap and old vehicles
Sell any commercial and non-commercial vehicles
Free car towing, removal and pick up service
Free of cost Paper work & Inspection of all vehicles
Hassle free, quick, fast and reliable process of buying vehicles
WHERE WE ARE
We`re conveniently located in Perth, and serve the city and all surrounding areas. Stop by, and see for yourself how Cash for Cars WA can buy your car with minimum disruption of your life. There are many places to sell your car, but choose wisely. The big dealerships may purchase your car, but why should you have to put up with long wait times, rigid company policies, and less-than-great customer service? Bring your business to Cash for Cars WA, where your patronage will be appreciated. We`re locally owned and operated, serving our local citizens with pride. Come see us- we`d love the chance to show you why our way is better.
THE UNIQUE BENEFITS WE OFFER OUR CUSTOMERS
Unlike other car wreckers, we take literally any vehicle. Simply log onto our website to get a quick and fair appraisal of your used vehicle. With decades of experience in the field of buying cars, we can quickly and accurate asses the fair market price for your used car. We understand that each car has its own special history and that's why we only hire experts from the insurance and forensic fields, so that our customers can get the right price that their car deserves.
A NAME YOU CAN TRUST
The internet is a big place and sometimes it can be hard to find a name you can trust. We here at car removal Perth are licensed and bonded, and we hire only expert appraisers with years in the field so that we can get you the cash you need for your car.
COMMON QUESTIONS
Can I still sell my car even if it won't start anymore? – Yes. Even older cars that have been abandoned for years can be worth big money. Log onto our website to get a quick and fair price offer for your older vehicle.
Why Should I Trust Your Company? – We've got decades of experience in the industry, as thousands of our satisfied customers can happily attest. Also, all purchasers at Cash for Cars WA are fully licensed and bonded for the protection and security of the consumer.
How Long Does It Take to Sell My Car to Cash for Cars WA? – Using our vast databases and expert team of vehicle appraisers, we are happy to offer our customers a fair price for their vehicle, usually in about an hour. Sometimes it may take a little longer, but we always have an answer for our customers by the end of the same business day.
What are some of the Benefits of Selling a Car to Cash for Cars WA?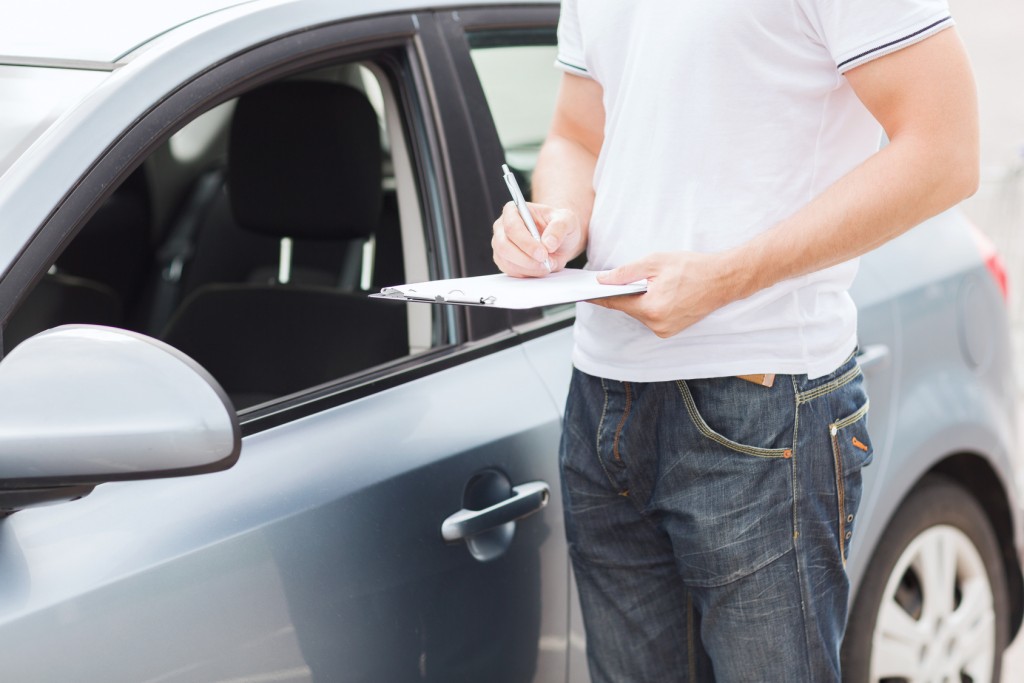 If you decide to use our company (and we really hope that you do) you will see that there are many benefits of choosing to use us.
Take a moment and think about all the work that you will have to conduct. The typical process looks a bit like this:
First, you'll do some research and find out how much you can ask for your car.
Then you'll have to find out where to put your car to get some calls, maybe you'll try multiple place or maybe just one outlet.
Next you'll play the waiting game. You'll probably start asking yourself some questions like "Did I price my car too high?", "Is that guy who called really interested in my car or just wasting my time?".
After you entertain some offers some people may come to see the car, others may say they are coming but never show up. Others may even just come to take the car for a joy ride.
So, now you see the need for an easier way to sell an automobile, right? Well, that's where we come in and streamline everything. Call a professional service like Cash for Cars WA and get everything taken care of for you. You won't be playing waiting games anymore- and you can be assured that you will receive top quality service from our company. Plus,
WHAT PRICE WILL I GET FOR MY VEHICLE?

SELL YOUR USED CAR, TRUCK OR SUV TODAY
If you've got a car that you'd like to quickly sell for a fair price, do not hesitate! Click on the link today and rapidly receive money for your vehicle. So, what are you waiting for? If you want quick service and a simple solution for selling your old ride get in contact with us. You can reach us by phone or email and one of our team members will gladly answer any and all of your questions.