How Much Cash for Wrecking BMW in Perth?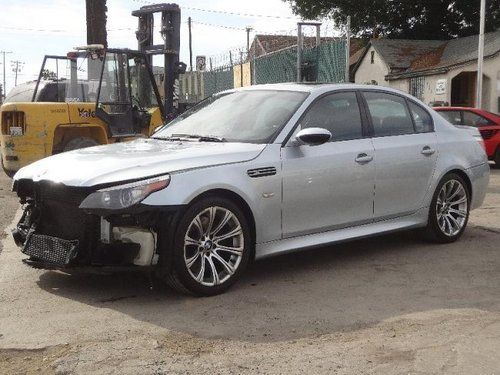 The most difficult question is how much price you can get for your BMW. The answer lies in your BMW vehicle which you are going to sell. Depending what sort of BMW you've got, BMW Scrappers offer different prices. For good condition BMW we can quote you cash up to $7,000. From last 10 years, Perth car wreckers have gained a lot of experience in buying BMW. That's why you should keep in mind that we are paying you the money that you deserved. Our prices are competitive and unbeatable if you want to compare it with BMW market.
BMW Scrappers Perth Pay Up to $7,000 Cash for BMW
If you've any model of BMW car, van, SUV, 4×4 in Perth that is old, used, unwanted, scrap or damaged with internal and external mechanical issues. Then don't spend dollar to get fixed your BMW vehicle. Wreck these BMW vehicles with our BMW Scrappers service and get instant cash for it. After getting details of your BMW vehicle, we can pay up to $7,000 for wrecking any BMW vehicle regardless of your location of your vehicle. For us, every BMW vehicle is important for wrecking. And that's why we welcome all BMW of any model.
We are your BMW auto parts recyclers. We have an ever-growing product range for you to choose from. We deal in top quality second-hand parts and also supply used parts upon request. We are dedicated to selling quality products and providing you with a positive shopping experience.
BMW 316i,318d,318i,318is
BMW 320,320d,320i,323i,325e,325i,325is,328i
BMW 330d,330i,335i
BMW 520d,520i,523i,525e,525i,528i,530d,530i,535d,535i,540i,545i,550i
BMW 640d,640i,650i
BMW M730d,730i,730iL,735i,735iL,735Li ,740i ,740iL,740Li,745i,745Li ,750Li ,760Li
BMW ActiveHybrid 3,ActiveHybrid 5 ,ActiveHybrid 7
BMW M3,M5,M535i,M6
BMW X1, X3, X5, X6, Z3, Z4.
BMW all other models
We strive to meet your BMW spare part request. Whether you're after a nut or bolt or a complete engine or body shell we can cater for your particular need. We have dismantled over 1000 BMW's to date ranging from 1960 to current models, over 100 BMW cars on site  and have daily stock arriving as well as a constant arrival of overseas stock.
BMW Scrappers saw there was an opportunity in the industry to provide BMW owners with parts at a good price and readily available. This has given them the drive and motivation to strive to be the best in their field.
BMW Scrappers Perth specialize in BMW parts, that are  near new, used, and reconditioned, as well as stocking accessories and BMW engines for all BMW vehicles.
The following is list of other European and Japanese scrap yard in Perth, Western Australia:
Ford wreckers, Holden wreckers, Toyota wreckers, Jeep wreckers, Subaru wreckers ,Mitsubishi wreckers, Volkswagen wreckers, Audi wreckers, Honda wreckers or Hyundai wreckers.