Why Let it Go for Free When you Can Recycle it for Cash
Western Australia Car Removal: Perth, Mandurah, Joondalup, Fremantle…
At Perth car wreckers, we pay top dollars for your scrap car. Do you have an old car that is just sitting in the driveway or taking up room your in your garage. You have been thinking about getting rid of unwanted vehicle, but just haven't had the time to put an Ad out. Wait no longer, call Perth Car Removal and we will provide you quite with a quick quote right over the phone. We pay top dollars for your junk car and we even tow it for FREE!
At Perth Car Removal, we push for green environment and auto recycling!
Perth Car Removal only use responsible auto junk yards that provide green auto recycling service. Depending on the condition of your vehicle, we might be able to pay you cash for your car.
OUR JUNK CAR REMOVAL PROCESS IS VERY FAST AND SIMPLE:
1. Contact us with the year, make, and model.
2. We provide you with the highest quote possible.
3. Schedule your Unwanted Car Removal for FREE pick up.
4. Driver pays you CASH on the spot upon removal.
Cash for Unwanted Cars + Free Car Removal Services
Many a times, you own a car that does not work anymore or has been damaged beyond repair or is just occupying space in your garage. That is not a good situation you want to be in. So, Perth Car Removal have come up with the perfect plan for your profit. We offer cash for old, junk, scrap, damaged and unwanted vehicles. They can be of any make, model, be local Australian made or Japanese imports, we can buy it from you and offer quite a good amount of money for that as well.
How Perth Car Removal Works & How Much Would i Get for my Car?
The best part is, you just need to contact us and tell us about the make, model and year of manufacture of the car. Our Perth Car Removal will then examine the vehicle and come up with best cash quote. After that, we can meet you, anywhere that is convenient and pay you the cash. Once this part of the transaction is over our team of experts will tow the car away, for free. Getting rid of your dead and scrapped car has become easier than ever before and you are getting money for it as well.
Our fleet of tow trucks and professional recovery tow truck drivers are safe and fast. We have been around and servicing the City of Perth for over 15 years and we are a trusted team of vehicle removal service in Perth. If you call our scrap car buyers service team we offer you cash for that scrap car in Perth, In the competitive and fluctuating market of metal prices, we will offer you top cash quote depending on the condition of your vehicle. What we can promise you , we will guarantee our quoted price as long as your vehicle is accurately described. And getting free money for that old scrap car that is just sitting in you driveway.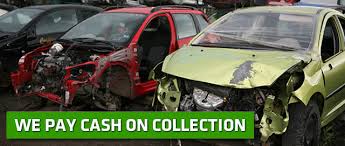 So Call Perth Car Removal to get paid for that junk car asap call 04 0618 8180 our team will be happy to help get that junk car out of your house or business .You can send us an email if you just need some info or an offer for that vehicle and we will be help to book an appt .Our turn around for the car pick service in Perth is 1 hours to 3 hours .We will work around your busy schedule to provide you with easy of mind.
Why Choose Perth Car Removal?
Perth Car Removal provides the Perth region with junk car removal for all vehicles, no matter their condition or age. We provide local residents with a service that allows you to get rid of those old junk cars that are taking up space on your property without paying a dime in towing or disposal fees.
We work in every area around Perth, offering cash for cars and junk cars that are at the end of their lifespan. A vehicle can only be useful for so long before its time to retire it. Instead of disposing of the vehicle to sit and rust in a junk yard, contact us and let us come take the unwanted car off your hands. We pay top dollar and give you cash on the spot for your cars.