From an advertising agency to auction website, a donation website to potential buyer, what can be a top pick for an individual who owns a non-roadworthy, old, unwanted, or junk vehicle. Most people leave all these options and choose car wreckers. The reason being is that they get hefty dollars for vehicles that are unfit for the road. Whether a car is broken, damaged, junk, wrecked, old, unwanted, or non-roadworthy, giving it to the team of car wrecker agencies is undoubtedly the right decision. The teams of auto wreckers Perth give cash, free pick-up, and hassle-free removal.
No vehicle owner has to give money to anyone and the teams of wrecker agencies reach their driveways and backyards to collect vehicles. When a truck or car has no registration, their team never denies accepting it. The vehicles that have missing parts or are without number plates aren't rejected by the team of car wreckers. For cars, vans, and trucks that are burnt or have salvaged parts, instant removal is necessary, and the teams of auto wreckers take no time in removing these vehicles.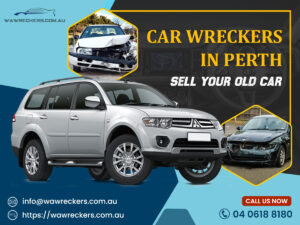 Fluids, chemicals, and gases coming out of any vehicle can deteriorate the environment. The car wreckers drain fluids and remove gases, as well as, chemicals in a quick manner. Before starting the removal process of a vehicle, they do a rapid inspection that includes a thorough analysis to determine the total number of parts that are irreparable.
To remove scrap metal, no vehicle owner has to seek some other source or company. The car wreckers give them money for scrap metal parts. To find the most reputed auto wreckers Perth would be an excellent location. The car wrecker agencies in Perth specialize in providing top-quality parts to vehicle owners that include transmission, bumper, bonnet, steering wheel, tires, alloy wheels, airbags, engine parts, number plates, etc. Book a car wrecker agency now.