Has your car reached such an end that it can't even be sold? No worries at all! Still, your car is of use. If you are wondering what a scrap can give, you might be unaware of cash for cars in Mandurah, like places where scrap is no more a scrap.
How Will You Recognize it's Time to Scrap Your Car?
Around 10 million cars every year reach the end of their functional life, while 9 million of them are recycled or sent to junkyards. This time is to part ways with your vehicle when considered totalled, which means it costs you more to fix your car than it's worth. There are exceptions.
Say your scrapped car is worth under $900 but requires some minor repairs to increase its mileage; the better is to go with repairing.
What's the Right Time to Sell a Scrap Car?
Scrapping a car is beneficial, and many buyers, especially car wreckers, will pay you for it. Even if the airbags have deployed or the car has frame damage, it is better to get the cash for it. Car removal in Mandurah and other places provides it as a good option of taking your scrap car and paying you good bucks for it.
You need to emphasize searching for the best car wreckers near you, select the suitable one, and get the best deal at the end.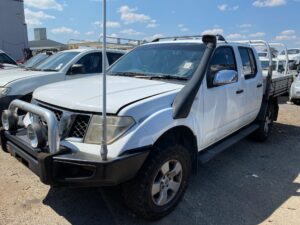 What Should You Know Before Scrapping a Car for Cash?
Make sure to perform the following before scrapping a car-
Make sure the car's interiors are valuable to sell at a good price.

 Different dealers provide different prices for your car. Choose which one suits you the best.

You have the option of removing your license plate.

Make sure the dealer is authorized and licensed.
Five Steps to Scrap Your Car
1. Remove Your Personal Belongings
The initial step to do before you junk your car is to remove your personal things. Take the time to clean your car before calling car wreckers.
2. Get the Documentation Together
You will need the registration and title of the vehicle to prove you own the car for most wreckers. They are not junkyards but ones that pay you cash for scrap cars. It's better to do the documentation for getting more options.
3. Contact Around for the Best Quote
Make sure you have the information on hand about the car, like the model, make, condition, and weight of the vehicle. You should know what is wrong with the car and do share it with wreckers before they point it out. Then, the quote will be decided accordingly. There will be different offers for your scrap car; you need to pick the suitable one.
4. Ensure the Dealer is Authorized and Licensed
Make sure to check the credentials of a service you have selected. It is done to ensure that you have chosen a reputable company.
5. Set Up an Appointment
Book an appointment the moment you find the right junk service. Make sure you get the cash for the car on the same day rather than getting delayed for the payment.
Cash for scrap cars is a good deal for every old car seller. Knowing such services will encourage you to keep your scrap cars secure instead of taking them to the junkyards where you won't even be getting a penny. It is advisable to know the estimated price according to the car's condition and its every part; for instance, selling second-hand tyres in Perth is easy due to the buyer's preference. You must know how to calculate and set a deal.