Cash for Cars Wreckers Mandurah, WA
Car Wreckers Mandurah is the market leader when it comes to the supply of quality used and after-market car parts for a diverse range of makes and models of cars, vans and light trucks. As a locally owned auto parts recycler servicing Mandurah and surrounds and operated family business, we are passionate about providing a quality service to our local and national clients.
Currently dismantling:
Car Wreckers Mandurah services
Car Wreckers Mandurah are fully equipped to collect damaged and end of life vehicles from all over the area so please contact us to obtain a valuation and arrange a collection for your vehicle. Our skilled team of mechanics are also available to fit your quality used and aftermarket parts at highly competitive rates should you require them to do so. In the highly unlikely event that we don't have a specific part you require, we can usually source it through our many trade connections within a few days.
We Buy Junk Cars in Mandurah Area
If you have an unwanted car taking up space in your driveway or garage, why not turn it into quick cash? Has your car been totaled? Can't even drive it out of the garage? No matter what condition your car is in, we will take it off your hands and pay you top dollar for it. Car Wreckers Mandurah offer a quick, simple solution so you can say goodbye to that old eyesore as soon as the same day!
We'll Take Any Vehicle, in Any Condition
No matter what type of car you have, we'll pay top dollar for it. No matter the year, make, model, or condition, we want it. When making an estimate on your junk car, Car Wreckers Mandurah will take into consideration the entire vehicle, including the parts, metal, local demand, and a number of other factors that can increase the value of your vehicle.
Get the Most Cash for Your Junk Car/Truck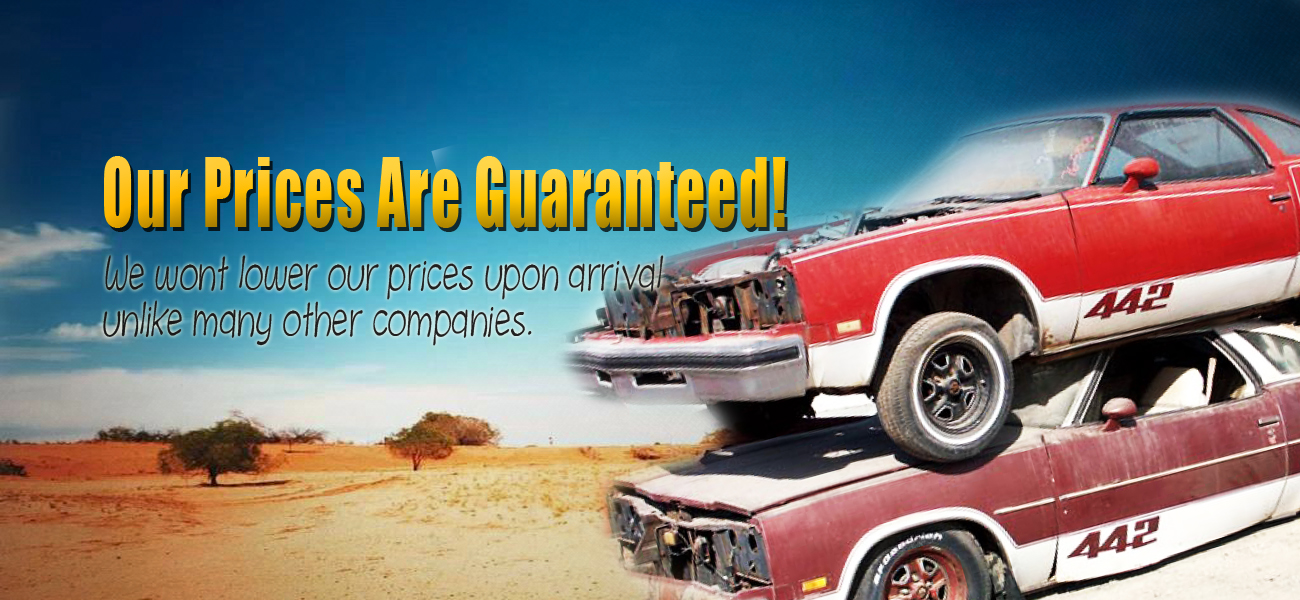 Every vehicle has value in it, even if it is in bad physical condition, needs major repairs, or was involved in an accident. Top selling vehicles in Mandurah, like the Honda Civic, Holden Commodore and Hyundai Santa Fe, may be worth more than other unwanted vehicles because of the higher local demand. However, every vehicle will receive the highest offer possible. You'll never have to wonder about whether you are getting a good deal with us. Our vehicle valuation experts will carefully assess your vehicle to ensure you receive the maximum payout.
Put Your Old Car to Good Use
Mandurah is a great place for your family to explore. With so much to see and do, you can enjoy the perfect getaway anytime, complete with scenic routes, beautiful beaches, and breathtaking state parks. But without reliable transportation to get you there, your trips may be put on hold. Instead of dealing with your old gas guzzler any longer, why not sell it today for quick cash, free towing services, and peace of mind that your old vehicle will be put to good use? Take advantage of Mandurah cash for cars and do even more for the environment. You can also use the proceeds from the sale of your junk car for a down payment on a new car, or for your next Mandurah getaway.
Find your local auto recycler: Perth South car wreckers, Rockingham car wreckers, Kwinana car wreckers, Brisbane car wreckers, Melbourne car wreckers, Dandenong car wreckers.