So many owners of wrecked, non-roadworthy, and damaged cars and trucks disagree with the removal process when they don't get the much-deserved cash for their vehicles. Once a van, truck, 4WD, or car has no life expectancy left, there is hardly any way to get it back on the road. Also, various vehicle owners think that the longer they keep an inactive and wrecked vehicle inside their garage, backyard, or driveway, the more worthless their vehicle will be. However, car wreckers provide cash for scrap cars and other vehicles that aren't fit for the road.
When some gases and fluids suddenly start coming out of an old vehicle, it is a sign that the vehicle has reached close to the end of its life cycle. Several vehicle owners have no idea that their vehicles can deteriorate the environment. The prompt and instant removal of those vehicles is highly important and car wreckers in Perth and surrounding regions have years of experience in the removal, dismantling, and recycling vehicles that are unwanted, old, deregistered, worn-out, wrecked, inactive, insurance written-off, and no longer driven on the road. They respond to the queries of vehicle owners within seconds and arrive at places suggested by vehicle owners along with heavy-duty vehicles that make the towing simpler. Whether a vehicle is a 4WD or truck, the team of car wreckers removes it free of cost. They submit all vehicles into their scrap yards where they initiate the dismantling and recycling whenever required.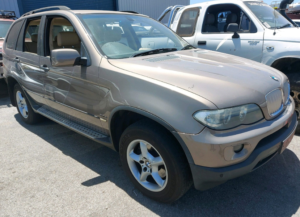 The services of car wreckers aren't restricted to cash for cars only but they also handle 4WDs, Wagons, Utes, personalized cabs, SUVs, vans, and trucks that aren't driven on the road. Also, the acceptance of vehicles by car wreckers has no limits and they accept Lexus to Honda, Kia to Nissan, Renault to Ford, Toyota to Peugeot, Suzuki to Cadillac, Skoda to Mercedez, and all other makes and models. They never say no to accept vehicles that are manufactured in America, Europe, Asia, or any other location outside Australia. The cash that car wreckers give is always highest among what other agencies, auction dealers, and ad companies give. Some buyers don't give the full money that a vehicle owner demands and they negotiate the price and sometimes argue with vehicle owners. However, the team of car wreckers never argues or negotiates with them, rather, they make upfront and highest payouts despite the worst condition of a vehicle.
Why Vehicle Owners Trust Car Wrecker Agencies:

Minimal Paperwork

No Proof Or Document Needed

A Handful Of Cash

Free Removal Services

Stress-free Pickup Of Vehicles

On-the-spot Cash
The teams of car wreckers include appraisers, customer care executives, and technicians who are familiar with all facets of vehicle removal. All of them are skillful and knowledgeable. They never finalize cash without assessment of a vehicle that is wrecked, burnt, flood-affected, or non-roadworthy. The car wreckers have a massive stock of parts and accessories for a wide variety of vehicles. They deliver all parts and accessories on a timely basis and the prices of parts and accessories match the budget of vehicle owners. Selling an old, unwanted, and wrecked car or truck to the most experienced wrecker is important and it is equally significant to know whether they follow eco-friendly practices for removing the vehicles from numerous locations that the vehicle owners tell them.
The scrap metal usually has no value, however, the appraisers of car wreckers give extra money to vehicle owners for scrap metal. So, placing an advertisement in the newspaper, magazine, or any other platform isn't needed, every vehicle owner can get plentiful cash for their inactive car, damaged truck, wrecked 4WD, and all other vehicles. Also, they are provided non-obligatory quotes on time.