The towing of a wrecked, non-roadworthy, damaged, or broken vehicle should be done by experienced car wreckers. It has been observed that various vehicle owners try out different strategies to pull or drag their old and unwanted vehicles. Doing this without any expertise or knowledge can lead to an environmental threat because nobody can predict when an inactive or inoperable vehicle starts releasing gases and chemicals. The team of car wreckers comprises skillful technicians, knowledgeable appraisers, and well-qualified customer service representatives who take no time in making the vehicle removal process eco-friendly, efficient, safe, and fast. The vehicle owners needn't take any stress related to the cash that they expect as the car wrecker agencies satisfy and please them with maximum cash for scrap cars and other vehicles that are unfit for the road.
Other than the right know-how of techniques and tools, the team of wreckers also has a wide range of heavy-duty vehicles that ease the removal of vehicles that are hard to move. The car wreckers arrive at numerous locations suggested by vehicle owners on a timely basis and without involving any vehicle owner in any kind of negotiation, argument, or hassle, they tow their vehicles. An assessment is an integral part of the car removal process that they perform. The decision related to the cash is directly based on the non-working parts that they identify during the assessment. A few people have a misconception that car wreckers only accept cars and trucks. However, they never say no to vans, Utes, SUVs, 4WDs, Wagons, buses, and personalized cabs that have completed their life expectancy.
Some car wreckers are also recognized as leaders in providing an array of semi-new spare parts. For vehicle owners with a restricted budget, buying the parts from car wreckers is beneficial as the prices of all parts fall under their budget. Bonnets, bumpers, steering, transmission, tires, wheel covers, seat belts, suspension, cooling systems, airbags, alloy wheels, seat covers, and lights are the parts that are available in the large stock that car wreckers have. If any vehicle owner doesn't have time to visit car wreckers for the purpose of removal of his vehicle or buying a part, he can request them online through their website and they will be at his doorstep within a few minutes.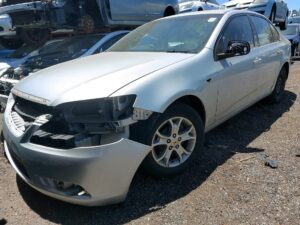 Regardless of how worst the condition of a car or truck is, the car wreckers give instant and same-day cash to vehicle owners. In case any vehicle owner couldn't check his vehicle before towing and later on, he realizes that he forgot some important document, thing, key, or anything else inside his car, van, or truck, there is no possibility of losing it. The car wreckers hand over whatever they forget inside their vehicle. Usually, when no buyer is willing to give cash that the vehicle owners demand, they choose a middleman or agent for selling their vehicles. The agents and middlemen charge them huge money. However, the removal, dismantling, and recycling services of car wreckers are absolutely free and there is no hidden fee involved.
Yelp and Gumtree are the sources that can provide information of different car wreckers and vehicle owners can get their website address and contact numbers without any difficulty. Several vehicle owners contact ad agencies, donation sites, and auction websites with an intention to get cash for their old and unwanted vehicles. However, they don't get the money that they demand. Only car wreckers give them upfront and a handful of cash that makes them happy. No vehicle owner has any clue about what is the value of the scrap metal and other companies deduct money for the scrap metal. However, car wrecker agencies give them additional cash for the scrap metal too. The vehicle owners just have to be attentive while giving their vehicle's description to car wreckers and it should be accurate. Rather than disposing of any vehicle inside a landfill, the car wrecker agencies use Rockingham car yards where they store and wreck thousands of vehicles that are non-roadworthy, unwanted, wrecked, old, insurance write-off, worn-out, and broken. Through the websites of car wreckers, getting a non-obligatory quote for a vehicle is easier and time-saving.