The owners of old, wrecked, and damaged cars and trucks are always eager to sell their unwanted vehicles but for them, getting much-deserved cash is hard. The car wreckers have revolutionized the wrecker industry and every now and then, vehicle owners contact them for towing and removing of their vehicles that are worn-out, insurance write-off, unwanted, and wrecked. Undoubtedly, car wrecker agencies in Perth are the first choice of maximum vehicle owners. The auto wrecker agencies not only give instant cash for cars and other vehicles but also tow vehicles without any cost involved from the vehicle owner's end.
The car wrecker agencies in Perth have a reputable name and the vehicle owners reap out various benefits from their free vehicle removal services. The appraisers and technicians employed by car wrecker agencies are skillful professionals and they take ideal initiatives to tow different vehicles. The dismantling process requires specialized skills and therefore, no vehicle owner should try to remove the vehicle from their premises. Also, some vehicles can produce gases and fluids that pollute the environment. If a vehicle is torn into parts due to a collision with another vehicle, the car wreckers never say no to collect the parts and remove the vehicle from that place. The cars, vans, and trucks that have no registration are accepted by the teams of car wrecker agencies.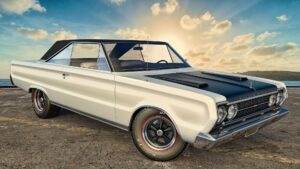 It has been observed that vehicle owners trust buyers as they are hopeful of getting cash from them. Some buyers rip them off with deals that end up in no cash. However, there is a 100% surety of getting cash when they hire car wreckers and these agencies give genuine deals to all vehicle owners. The vehicle owners have a misconception that landfills are the right place for disposing of their old and unwanted vehicles. The actual fact is that no vehicle is safe inside a landfill and the car wreckers own junkyards where they safely place all vehicles and recycle them whenever required.
Not only from the premises of vehicle owners but also the vehicle collection is done from several other locations too including office, malls, main roads, highways, and shops. The vehicle owners have the flexibility to choose the time that suits them and when they are available for the removal of their vehicle that is no longer fit to be driven on the road. The car wrecker agencies never leave the call of vehicle owners unattended even if they receive it at an odd time. Their customer service representatives love to solve all concerns and queries of vehicle owners. The vehicle owners get non-obligatory quotes from the teams of wreckers in a prompt manner when they get requests from them. So, no more long queues and waiting for getting your old and wrecked vehicle removed. The team of car wreckers can give you free removal at your doorstep.