It is always a good idea to get rid of an old, unwanted and damaged car that is no longer in drivable condition. And, if you want to sell it as soon as possible, it is suggested you look for a car removal expert in Rockingham or any other area who can provide you with hassle-free car removal services. In addition, you also get an opportunity to earn a good amount of cash for your old and damaged car by hiring car removal experts.
There are a number of reasons why you need junk car removal services. Have a look at a few of them.
Environmentally-friendly solution
Taking care of the environment is very important. So, when you decide to sell your scrap car, you are doing your bit to save the environment by reducing degradation and pollution. The car removal companies will recycle your car in an eco-friendly way and used the car parts again that are in good condition. Even if the car wreckers dispose of the ar completely, they make sure to do it in an environment-friendly and safe way. Old or damaged cars often leak liquids that can be harmful to the environment. This can even damage your garage or driveway.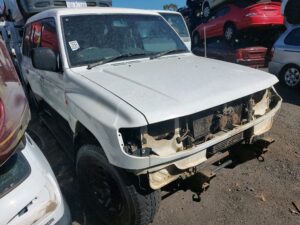 No buyer hassle
Selling your old car and finding the right buyer can be a difficult task. But, with car removal services, you can save yourself from a lot of trouble and hassle of finding the buyer. The care removal experts will take care of everything, from buying your old vehicle to handling the entire documentation.
Immediate service
If you are in need of some extra cash, selling your old vehicle is the best decision. The car removal experts will come at your location to pick up your old vehicle for free. They will evaluate the condition of your car and provide you with the best cash offers for your old, damaged or unwanted car.
The car removal experts will accept all types of cars, no matter the age, make, model or condition. For them, all cars hold some value. So, if you want to get rid of your junk car easily and also earn good cash in return, hiring car removal services is the best decision.