With more than 20 million registered car owners in Australia, the number of people who reach out to the car wreckers in Perth has also skyrocketed. The average lifespan of a car is usually around 10 years and most people discard their vehicles after this duration. However, some people tend to hold on to their clunkers simply because they are unaware of the process that is required to sell their car to the car wreckers.
Scrapping your car through professionals has plenty of environmental and monetary perks. First of all, car parts get recycled and resold to other customers at affordable costs. Secondly, since cars get shredded and recycled while adhering to all the environmental policies of the government, one can contribute immensely to a clean and greener planet by contacting a trusted car removal agency in Perth. It is one of the smartest ways to earn to exchange your car in this "cash for cars" market.
Well, in case you are wondering how to go about getting rid of that unwanted car sitting in your garage, here are some key things to know so that some commonly-made mistakes can be avoided: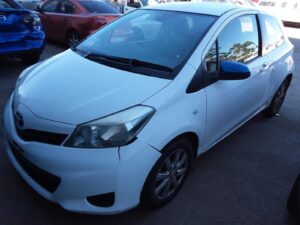 Improper Communication
First of all, you must be aware of the current condition of your car and be prepared to give an accurate and detailed description. This may include any repair work done, prior accidents, or newer assembly of auto parts.
Many people wrongly assume that they have to visit the scrap yard before arranging for a pick-up schedule of their car. Well, this is not correct since highly sought-after car removal agencies such as WA Wreckers generally have polite and experienced customer representatives and auto dealers to help you initiate the process of scrapping your vehicle.
Settling For The First Offer
Another frequent error made by car owners is settling for a quote that is too low or mediocre just because they assume all companies would offer something in a similar price range. You would be surprised at the differences in the price quote you get offered if you go out of your comfort zone and contact quite a few car removal companies. However, take your location into consideration as this may play a part in how much cash you get since towing charges will be involved as well.
Do not be afraid to say "no" to a car dealer if you feel like the quote is too less. At the same time, you should be setting realistic expectations and not be too demanding when it comes to selling your old and useless car. The trick is to find a common ground that helps you earn profit as well as the car wreckers.
Leave Personal Belongings In The Car
Some careless car owners assume that it is the responsibility of the car wreckers to de-clutter their car before scrapping it. Well, harbouring such beliefs can prove to be harmful as one might leave their documents and important paperwork in the car. Once the car is shredded, there is no going back to retrieve what you lost. So make sure to clean up the car and remove all personal belongings from the car to avoid making a bad impression.
Lack of Initial Research
Just like any other business, the scrap yard industry is not immune to scams and fraudulent individuals who pose as "specialised car dealers." One way to avoid doing business with such shady dealers is to do basic research about what you are getting into.
Read up the customer reviews, testimonials, and consider the ratings of the companies that you will contact. Also, consider the opinions of friends, people in your social groups, neighbours, and so on before you plunge into the whole process.
Wasting Money In Maintenance
You must know when your car has become "totaled" to avoid spending money on getting it repaired and upgraded. If the vehicle is no longer in a running condition and poses a threat to the safety of the driver, then the most sensible option is to scrap it altogether.
Consider this: If you would not continue to water a dead flower, why should you continue to repair the car that has reached the end of its life? Even if you are willing to make the improvements on your own accord, you must avoid doing so if you are not sure about what is causing the car to malfunction every second day.
Hiring A Tow Truck for Transfer
Some car owners think that they have to hire a tow truck for the car to be transferred to the scrap yard. Well, even though the intentions seem to be generous, it is important to note that most car removal agencies offer a free towing-away service which is included in the price quote that has been offered to the owner.
In this scenario, hiring a tow truck could mean that the car owner would be missing out on a significant proportion of the overall profit made. So make sure that your car removal agency has a free towing service as it can save you a lot of money, energy, and time.
On a Final Note
Having all around awareness and knowledge of such mistakes can help you in avoiding errors when it comes to selling your car. If you are not sure about which car removal agency to approach, then you need not worry as the WA Wreckers in Perth can assure you the best and the most profitable car-selling experience possible. To get any queries answered, simply give this top-notch car removal company a call at 0894 527 997 and address any concerns that you may have.