Do you adhere to the guidelines of the Australian government regarding the protection of the environment? If yes, then what is the wrecked vehicle doing in your driveway, parking space or garage? It's completely understandable that you haven't dealt with such a vehicle before. Therefore, it is necessary to become aware of how potentially dangerous keeping it there can be. You only know that it is non-functioning but not the technicalities about what parts can release harmful fluids, gases, and chemicals in the future. Yes, it's true. There are countless complaints that have been filed against the vehicle owners in Perth and other locations of Australia who failed to preserve the safety of the environment and their vehicles proved to be hazardous for the environment. So, get in touch with professional car wreckers near you and be the first to take an initiative for protecting the environment by selling your vehicle to them.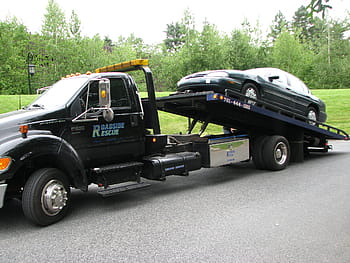 Disposing of undesirable and scrap materials with effective eco-friendly techniques is their core specialization. They ensure not to violate any environmental guidelines, instead, commit to implement techniques that cause zero harm to the surroundings. You can converse with experienced car wreckers in your area and ask what can be the rapid way of selling your vehicle and keeping your premises de-cluttered. Usually, most of the vehicle owners believe in a myth that they need to go through hassles while giving their vehicle away. The paperwork, registration details, transferring documents, ownership verification, and chassis number identification are the tasks they consider to be nerve-racking. But, when the team of wreckers is with them, this all will be managed easily. When they start dismantling, they determine which parts have some life expectancy left, which are broken, which are repaired, and which can only be recycled. For all this, they perform a quick inspection.
They never leave any part of vehicle gather rust and dust in a landfill. They own large junk yards that can store hundreds of trucks, cars, commercial vehicles, vans, SUVs, Wagons, 4WDs, and Jeeps. So, they safely place your vehicle there. If any vehicle owner is curious to know about how they handle the removal process, they explain them in detail. Whether you are an entrepreneur or working somewhere, you may don't have ample time for visiting them many times. So, they don't waste any time of yours in regular visits and complete the removal process on the same day of your call. You don't have to be in a queue waiting for long hours as their removal process just takes some minutes only.
No preparation of your vehicle is required from your end. They will remove the number plate and unwanted accessories from your vehicle. They will urge you to thoroughly check the vehicle for any left-over belonging that you may forget in your vehicle. If you own a vehicle of a renowned brand including Toyota, BMW, Audi, Nissan, Hyundai, Honda, Suzuki or any other, they give you cash according to its condition. They have the right tools and techniques to remove the parts of your vehicle much faster than you think. When you submit your contact details, they ask you for a date and time for collection. They arrange collection from anywhere in Perth region. They treat every vehicle in a different manner according to the requirement and conditions.