(Last Updated On: December 12, 2018)
Scrap a Car for Cash in Beckenham 6107
Your number 1 choice for turning your old car into cash in Gosnells!
Do you have an unwanted Scrap Car Beckenham? Then we can pay you cash for it!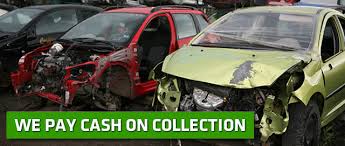 We buy scrap cars in Beckenham that have failed RoadWorthy or are accident damaged.
We offer free collection and a friendly professional service throughout city of Gosnells
As a leading Perth auto wrecker we are an eco friendly and fully licensed facility
How to Scrap Car Beckenham?
Scrapping your a car? and Looking for a good price? How to scrap a car in "Beckenham" is here to help. We are a friendly team who are striving to get you the best possible quote for your scrap or salvage vehicle. We understand that scrapping your car can be a stressful process so we have created a simple way of disposing of your vehicle and getting some money. We are a fully licensed company which collects scrap cars in Perth and will pay money for your unwanted vehicle. We not only cover Perth but the surrounding areas too. We will quote you a scrap price for your car over the phone and collect at a time that is convenient for you. We offer the best price for scrap cars, and make sure your scrapping experience is dealt with quickly and effectively.
Legal Vehicle Disposal Beckenham, WA
Our scrap car drivers are fully trained meeting the DOL requirements to scrap your vehicle in Beckenham, fill out the form to the right or call 08 9452 7997  for an instant quote or to arrange collection of your scrap car in Beckenham 6107. We offer a prompt and professional service and we pay for your scrap vehicle in Beckenham upon collection. The price we say is the price we will pay for your scrap vehicle. We offer competitive prices and as we are not a call center we can give you an instant quote today.
Sell Your Car Beckenham
Call us today on 08 9452 7997 and one of our friendly team will help you get a free, no obligation quote. You could also fill in the form on this site for a quote instead if you prefer. We accept unwanted cars in Beckenham, roadworthy failures, write offs, old Scrap Car Beckenham and non running cars too.
Free Scrap Car Collection Beckenham

We will get you a  free Scrap Car Beckenham quote and collect your vehicle free of charge. You can be reassured that your vehicle is scrapped the legal way as all of our drivers are licensed waste carriers. You can be also reassured that your Scrap Car Beckenham is scrapped in an environmentally friendly manner as we try to recycle as much of the vehicle as possible, sending as small a quantity as possible to land fills.
Call us today on 08 9452 7997 Or Fill In the Form and Scrap your car in Beckenham Today.
Learn more about scrap car removal throughout Australia: