The federal government is working on the policy of electric cars. With the arrival of companies like Tesla, all the countries are understanding the benefits of electric cars. The main benefit of using an electric car is that it totally works on electricity. In comparison to this, the traditional methodology is using oil and gases for operating cars. This is not a good methodology for the counties having less natural resources like petrol, diesel and CNG. They've to purchase these natural resources from other countries.
In the case of electric cars, there is no need for importing oil. Also, to save natural resources in manufacturing electricity, the government is thinking of using a nuclear power plant as a resource. These plants can power houses and vehicles for hundreds of years. Many countries are working on a similar procedure. That's why electric cars are heavily promoted. Thus, it is no good advice to purchase cars without considering the market.
What to do with old cars?
Many customers are impressed with electric cars. Most of them are even thinking of buying them. The only problem they're facing is where to sell old cars. Below is the answer to this question: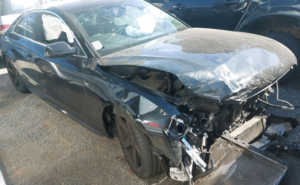 Car wreckers are purchasing all types of old cars. Because of their working Methodology, they're paying the best cash for cars in the market. Selling old cars to local mechanics and car manufacturers is a bad idea. That's because they're unable to pay the best cash for scrap cars. Their working methodology is different. Car Wreckers have eliminated all the drawbacks from the process. Also, their working methodology supports the environment too. Below are some other reasons for considering car wreckers for selling old cars:
Best cash in the market: The working methodology of the car wreckers allow them to use most of the cars. In comparison to this car manufacturers only use engine while local mechanics don't use anything. They follow the trading methodology. They've to keep a part as profit. That's why they're unable to pay the best cash. In comparison to this, car wreckers are using almost 90% of the cars. All components in good condition are recycled.
Sell cars within one day: Car Wreckers have a methodology of Quickly closing the deals. Car owners just have to call the inspection teams. Within a few hours, they'll contact for inspection check meetings. Now it depends on car owners how early they can negotiate to the best value. For this car owners should understand the value of their vehicles. This can be done by contacting multiple car wreckers and local mechanics.
Affordable Services: Car Wreckers are used car parts Perth WA at almost half the price of new ones. The services like installation, car removal Rockingham and repairing are affordable. Like manufacturing companies, they don't charge high taxes. Car Wreckers believe in keeping the total cost low.
Good for the environment: Recycling is very important to stabilize the environment. When cars are Recycled, the parts are rolled out in the market. As these parts are affordable, all the car owners can easily afford them. Additionally, this also reduces the manufacturing of new parts. Less natural resources are used in extraction.
Conclusion: Car Wreckers have solved all the problems of other working methodologies. That's why they are highly appreciated. Also, the future is all about nuclear energy. A nuclear power plant has enough power to help mankind. Though in case of an accident, the procedure of installing these power plants can be deadly. In the past also, when it was USSR and now Russia, there were problems because of the failure of the nuclear power plant. But with time, humans have improved the technologies. Today, multiple countries like U.S, Russia, China and India are using nuclear power plants for energy consumption.