We pay top dollar for unwanted Toyotas. Sell your Toyota today get Cash + free removal.
Offering Wrecking Service's throughout the entire Western Australia, including Perth south, Mandurah, Rockingham, Kwinana.
Toyota Dismantlers Perth buy Toyota cars, trucks, vans, 4×4's and other light commercial vehicles with Top cash and offer free auto removal anywhere in Perth and nearby locations in Western Australia state. On the top of that we are having the biggest Second hand Toyota car parts inventory – you can simply contact and get in touch to buy the quality Toyota spare parts at affordable prices. Meet the home of Toyota Dismantlers Perth.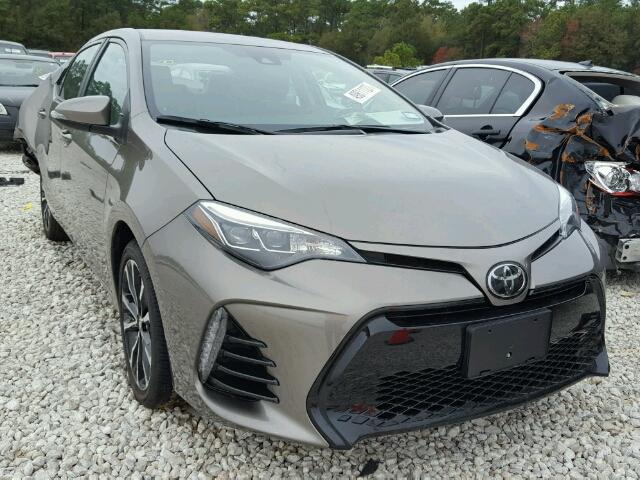 We buy all Toyota cars in the entire Western Australia including Avalon, Avanza, Camry, Celica, Corolla, Highlander, Rav4, Supra,Tundra, and Verso.
SIMPLY TOYOTA LOVERS – BUYING ALL TOYOTA BRANDS AND PAYING TOP CASH FOR CARS
Get up to $9000 cash for Toyota cars. No matter if you want to sell Toyota Camry, Corona, Yaris, Corolla, Previa or Echo, Toyota Dismantlers Perth buys everything and pay you an instant cash in your pocket. Expect the same day auto removal if you are living anywhere in Perth. Getting excited to know how much you can get for your scrap Toyota.
Ring Toyota Dismantlers Perth FREE on 0894 527 906 and we will tell you the price straight away. If you would be agree with the quote then you can get the cash on the spot. Get the maximum cash for used cars in Perth now.
Toyota Parts Cheap – Discount Toyota Parts at Toyota Dismantlers Perth
Since 1999 Perth car wreckers has been providing phenomenal customer service to good people all over the world! We pride ourselves on helping people save money on their Toyota parts and accessories! We know Times are tough and people need to be careful with their money that is why we started Toyota Dismantlers Perth to offer more affordable options on Toyota used car parts. Why buy cheap aftermarket junk when you can get the used Toyota part for your Toyota vehicle? Our online Toyota parts is the largest online auto dismantlers. It is available to you at any time without revealing or registering any personal information. The only time we will need your information is when actually placing an order.
Everything you need to know about Toyota parts
Oil and Oil Filter – Every three to six months, or every 5,000 to 7,000 kilometers
Toyota Windshield Wiper Blades

– Every year or two (less in hot climates if a vehicle sits outside and is exposed to sunlight and high ambient temperatures).

Air filter

– Every three or four years, or 50,000 to 70,000 ks. Filter life can be much less if a vehicle is driven on dusty gravel roads.

Brake Pads

– Every three to five years, or 50,000 to 100,000 ks. Replacement frequency can vary greatly depending on the type of vehicle (larger, heavier vehicles wear out their brake pads more quickly than smaller vehicles), the type of driving you do (stop-and-go city driving increases pad wear dramatically), and your driving style.

Toyota Car Battery

– Every four to five years (mileage doesn't matter). Less in really hot climates (maybe only three years).

Headlights/taillight bulbs

– Five to seven years, depends on how much nighttime driving you do. Driving on rough, bumpy roads can also shorten the life of conventional bulbs.

Toyota

Tires

– Every five to seven years, depending on number of miles driven annually, the type of driving you do, and the wear rating on the tires.

Spark Plugs

– Toyota uses Platinum and iridium plugs should normally last 150,000 ks, or about 8 years if you drive 20,000 ks/year.

Engine Belts

– The Toyota belt should last 100,000 ks or about six years, and the timing belt (if your engine has one) should last 150,000 ks or about 8 years.

Brake Calipers

– Typically last 150,000 ks or more.

Toyota Alternator

– May last the life of your vehicle, or it may fail after 5 or 6 years of driving. The alternator keeps the battery charged, and supplies voltage for your vehicle's electrical system. High demand applications typically shorten alternator life.

Fuel Pump

– May last the life of your vehicle, or it may fail after 5 or 6 years of driving. The fuel pump runs constantly, and can be damage by rust or dirt inside the fuel tank.

Water pump

– May last the life of your vehicle, or it may fail after 6 to 8 years of driving. The shaft seal inside the water pump wears, and eventually starts to leak. The loss of coolant will cause your engine to overheat.

Toyota Fuses

– You may never have to replace a fuse on your vehicle, but fuses are a frequently replaced item because of electrical problems.

Engine Sensors

– Most sensors should last upwards of 200,000 ks, but accumulated time and mileage can cause some sensors to fail much sooner.

Muffler

– Most late Toyota model original equipment mufflers are stainless steel, and will typically last 10 years or 150,000 ks (or more) depending on environmental exposure to road salt and moisture.

Shocks & Struts

– The Toyota shocks and struts on many vehicles are NEVER replaced during the life of the vehicle. But after 80,000 to 100,000 ks of driving, many shocks and struts are getting noticeably soft.

Clutch of Toyota Vehicles

– Varies greatly with how the vehicle is driven, but normally should last up to 150,000 ks with normal driving. Towing, aggressive driving and poor driving habits can drastically shorten the life of this component.

Toyota Automatic Transmission

– Should last the life of your vehicle, but may fail at any point from 100,000 ks on. Towing, aggressive driving or anything that causes the transmission to run hotter than normal can reduce its life and lead to failure.

Find our Japanese scrap yard partners in Australia and New Zealand: Brisbane auto recyclers, Melbourne auto recyclers, Auckland auto recyclers, Wellington auto recyclers, Christchurch auto recyclers.
For heavy vehicles : Truck wreckers Perth, Truck wreckers Brisbane, Truck wreckers New Zealand.