Towing or removing a wrecked as well as an old truck or car can be tough for someone who is an owner of the vehicle and doesn't have knowledge of what tools and techniques can help. The wrecking, dismantling, and recycling of unwanted, over-driven, and non-roadworthy vehicles are the core areas where car wrecker agencies specialize in. An inspection or a thorough scan of a vehicle is necessary before removing it from a yard, garage, or driveway. The qualified appraisers at car wreckers do the inspections and give on-the-spot cash for cars, Jeeps, trucks, vans, and other vehicles that are declared non-roadworthy and unfit for the road.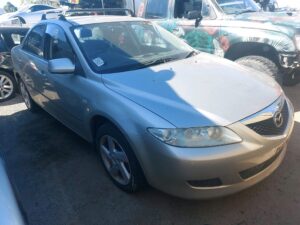 The vehicle owners should always consult with the team of car wreckers whether they should keep their old and non-roadworthy vehicles inside the garage as some vehicles produce fluids. Removing the fluids is extremely important to safeguard the environment. The vehicle owners usually face so many problems meeting different buyers, convincing them to give them the cash they demand or need. Most of them get disappointed when any buyer rips off with a fraudulent deal that ends up in no cash. When vehicle owners are in touch with car wreckers, they can simplify the removal process without any hassle, stress, and negotiation. Same-day cash for cars Perth, quick removal, prompt dismantling, safe recycling, and free pickups of vehicles are the factors that differentiate car wrecker agencies from ad agencies and auction websites.
No vehicle owner has to contact a donation website when his vehicle is damaged, wrecked, old, over-driven, and scrap. The longer an old or wrecked vehicle is inside a garage, the more it reduces the value of the property. Also, it gathers dust and becomes rusty each new day. The car wreckers have appraisers who set the right cash price according to the condition of the vehicles. Also, over the years, countless wrecker agencies in Perth and surrounding places have started providing a wide array of semi-new, and high-quality parts for diverse makes and models. So, if you are one of the vehicle owners who are looking for second hand tyres perth, bonnets, bumper, electrical parts, engine parts, suspension, airbags, headlights, seat covers, seat belts, and various other parts, you should meet their team. The order placement of all parts and accessories becomes hassle-free through the websites of car wrecker agencies.
The team of car wreckers also gives roadside assistance. So, when any vehicle is stuck in the mid of a night on the road, the team of car wreckers reaches there immediately, takes the vehicle to their wreck yard, and gives cash to the vehicle owner. They have tow trucks specifically to be used for the removal of vehicles that are insurance write-off, worn-out, deregistered, partially broken, fire-affected, and non-roadworthy. If you own an old, wrecked, and damaged vehicle, make sure you aren't dealing with an unknown person who can be a money-digger. Contrary to this, the car wreckers never ask or demand any money from any of the vehicle owners. Many vehicle owners have a misconception that scrap metal has zero value. However, the car wreckers give them extra money for scrap metal too. When an old vehicle fails to pass the fitness certificate, contacting the nearby car wrecker agency is the best decision.
So far, millions of people living in Perth have appreciated the services of car wreckers as they got cash for cars and other vehicles without making any effort. All of them are highly contented with the services of car wrecker agencies. Also, they received non-obligatory quotes from the team of car wreckers. The team of wreckers gives rough estimates of cash when vehicle owners give them the right description. They keep a close eye on the dismantling process and find out how many parts are completely totalled and will no longer be in use. The car wreckers in Perth and other parts of Australia believe in client satisfaction. They have knowledgeable technicians and appraisers who always understand what vehicle owners are going through and they ensure that the removal of every vehicle is done within minutes of receiving an email or call from vehicle owners.