The issue of safe driving on the road has become more prominent than ever before. A lot of accidents occur all over the year that could have been prevented if the car had some security systems. However, not everybody owns the latest or the most premium version of a car. It can be well worth the investment to replace one's old car with a new one by opting for the "cash for cars" exchange deals that so many car wreckers in Perth tend to offer.
If you are not aware, car wreckers are the representatives of car removal agencies who "scrap" and recycle old vehicles and provide top cash to the owners in exchange. Each automobile, no matter how old or worn-out has a great value which is why you should always consult top-notch car wreckers rather than abandoning your clunker in a desolate place or a landfill.
Why Choose WA Wreckers?
WA Wreckers is one such car removal agency that is highly renowned for its exceptional customer service, professionalism, expertise, and top-price quotes. So if you are unsure about how to sell your old car, then you must give this Perth-based car removal agency a call at 08 9452 7997. The best part is that WA Wreckers never discriminates against the age and condition of your vehicle. So make sure that you contact the auto experts of this agency right away to get a free valuation of your scrap car.
8 Advanced Safety Features New Cars Must Have
Many people use the money they make from selling their clunkers towards buying a better car. While some people want more legroom, others want a stellar GPS and sound system. While all of these features are worthwhile, one cannot overlook the importance of safety features that can keep one protected while driving on the road. Having said that, when you do purchase your new car, you must ensure that it has the following 8 advanced safety features: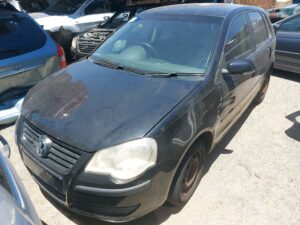 Air Bags
Different types of airbags such as frontal airbags, knee airbags, side airbags (SABs), etc., should be thoroughly equipped in your car. In case of an accident or a collision, these airbags will open up and protect the driver and the passengers from getting hurt. As they protect the head and the chest of those in the car, they are essential when it comes to a vehicle's safety features.
Antilock Brake System
The ABS or Antilock Brake System enables the car driver to keep control of the steering wheel even while applying brakes. This feature prevents the brakes from jamming or locking, thereby preventing any major or minor road accidents.
Tire Pressure Monitoring System
By using a manual gauge, one can check the pressure in the car's tires. You must ensure that you do so and that the car you are buying has a Tire Pressure Monitoring System (TPMS). This system is effective at detecting when the tires' pressure is low.
Smart Headlights
Smart headlights with adaptive features are a must-have in every car. Since most road accidents occur due to dim light or darkness on the road, these headlights can illuminate one's path. Furthermore, these adaptive headlights also serve the function of minimizing glare.
Breathalysers
In many commercial and personal vehicles in the USA, as well as, the UK, a breathalyser system has become standardised. This feature ensures that drivers are only able to start the engine after they have passed the breath test. Many road accidents occur due to instances of drunk driving and this feature could be a lifesaver for many drivers.
Proximity Sensing
A highly refined spatial/visual awareness is no longer the prerequisite for driving, thanks to the proximity sensors that modern-age cars come equipped with. This sensor comes in handy when the driver is trying to reverse or park the vehicle. Proximity sensors can let the driver know when they are too close to another car or if the road is clear for reversing one's car.
Drowsiness Alerts
Ask any driver about the perils of driving at night and they would tell you about the perils of falling asleep while driving. Well, to combat this challenging problem, car manufacturers have started including drowsiness alerts in the car. This feature works by sensing the eye movements of the driver and if any sign of drowsiness is detected, an alarm in the car turns on automatically.
Improved Traction Control
Cars are prone on skidding to slippery surfaces and this becomes a problem on icy roads. However, if your car has good traction control, then it can help you have greater control over your car. This feature was initially present in racing cars, however, nowadays; most high-end cars have a robust traction control system.
Final Thoughts
All in all, the car you buy should not just be budget-friendly since your safety comes first. Investing in a brand new car that has the latest technology is always worth it. If you want to sell your old car to acquire additional funds for your next purchase, then you must head to WA Wreckers, Perth.
This agency offers the highest cash for scrap trucks, SUVs, vans, and cars. You can also contact their highly professional customer representatives by calling at 08 9452 7997 to ask for a price quote for your old car or get answers to any car-related queries that you may have.