Need help finding the right part?

 

Our WA wreckers are here to help!

The right car parts and spares can be difficult to find when there are lots of automotive manufacturers making lots of makes and models. As time goes by, there tends to be less components available for the vehicle you need to repair. And they can be hard to find. That's where we come in. WA wreckers connect up Perth auto wreckers specialists and cash for cars services who have recovered out of car parts, with people who need the parts – whether you're a professional mechanic, a mechanically minded amateur, or just someone who really needs to get their car going again for the best price possible, here is how Buying Used Car Parts from Wrecking Yard in Perth?
At WA wreckers we proudly supply almost any used car parts for any vehicle – and to anywhere in Australia! We boast a growing used car parts department which currently stocks over 100,000 quality recycled car parts.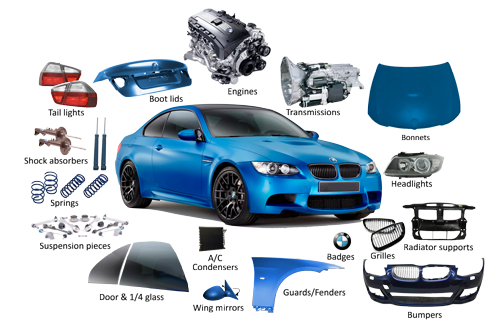 All of our recycled car parts are cleaned, tested and covered by our 30-day guarantee.  This simply provides customers with peace of mind when fitting used engines or any other car parts to either their own vehicles or damage-repairable vehicles that you may purchase from car valuation site.
We currently house over 300 salvage cars suitable for car parts wrecking, ranging from 1988 Mitsubishi  to 2018 Hyundai.
If you would like to inquire about our used vehicle parts simply choose one of the following two options:
Phone our used car parts sales team directly on  08 9452 7997 , or
Complete and send a Parts Inquiry Form.
If you cannot find what you are searching for, please call us on  08 9452 7997   as new stock is arriving daily
Quality recycled engines and gearboxes
Big savings on tyres & car batteries
30 day warranty on second hand parts
Up to 70% saved off main dealer part prices
Buy with confidence from a business established over 15 years in Perth

Huge stock of ready to go shelved car parts
Buy online through one of our links on Gumtree
Delivering daily to local garages locally and nationally 
All customers are welcome
Find a part fast & COMPLETELY FREE!!  Tell us what you need and compare prices from over 20 auto breaker yards across the Australia.   Why ring round yourself when you can do it all at once!
Buying Used Car Parts from Wrecking Yard in Perth
Buy cut price car parts, we offer online quotes within minutes, plus we email you a copy to compare, as soon as they arrive.  We even send you a FREE text if you leave a mobile number, when the first quote arrives.  (So you don't have to sit and wait by your PC)  1st Choice is totally free to use and we are Australia's leading auto recycler supplier of second hand & used car parts for sale and in stock. Our network of  4×4, Van & Car Breakers PLUS new parts suppliers across the Australia, offer guaranteed aftermarket & used spares for sale at up to 70% off new prices.   We have a huge range of parts for almost every make and model, current as well as many out of production.
Any Part, Any Spare, Anywhere!  Western Australia delivery is normally the next day for most spares, however larger/heavier parts such as used engines and reconditioned gearboxes can take longer. Questions relating to payment, guarantees, and delivery reach us on our contact page.