When your vehicle has outlived its usefulness, it could be an indicator that it is time for a replacement. Well, if you own a car that has become too old or worn-out, thankfully, there are some great options for you to sell it. While some options are good for the environment, others have monetary benefits. You must, however, note that you should have thorough knowledge about your car's condition and value.
If you are not sure, just contact professional car wreckers who offer cash for cars. For example, if you are based in WA, you could ring the car wreckers in Perth and request a price quote for your junk car. If you feel like your car still has some life left, you can also purchase auto parts from these car removal centers at budget-friendly prices. However, if you want to go ahead with your decision of discarding your old car, then there are many options for you. So without further ado, here are the top 5 savvy ways using which you can get rid of your old car: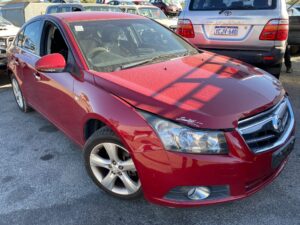 Contact Auto Dealerships
If you go to a dealer of the same brand that your car has, then it may be easy to sell it. However, you might not get the exact price that you expect for that car since the dealer will have to invest time in some repair work before selling it at a higher cost. Regardless of that, selling your old car to an auto dealership is still a sensible option. If you are unhappy with the price offered for your car, you can go to a dealership of a different automobile brand.
Sell The Car Yourself
You can also sell the car yourself by finding a private buyer. Ask around in your social circle and if you have a friend or a colleague who wants a car, you can easily sell it to that person. This process has some drawbacks since private buyers tend to bargain a lot and you might be urged to sell the car at a lesser price. So you must be sure about the price that you will settle for.
Use Car Selling Platforms
You would be delighted to learn that there are many website that are specifically designed to help car sellers make a sale. Although Craigslist and Facebook Marketplace are favourable options, there are still other websites that are built particularly for selling old cars in Australia. One of the best websites to sell your car in Australia is the Cartopia platform. Other equally popular websites are Gumtree Cars, and Carsales.
Do Social Good By Donating It
If there is a social cause or organization that you earnestly want to help, then consider donating your car. Old age homes, orphanages, homeless centers, educational facilities for the underprivileged are some of the organizations that can benefit from your act of charity.
However, make sure that your car is in a good condition before you donate it as it would be worrisome for the recipient to deal with an old car that constantly needs repair work and costly maintenance. So make sure you weigh in the pros and cons before donating it to your favourite charitable trust or not-for-profit organization.
Recycle The Junk Car
Did you know that millions of cars get dumped in landfills or abandoned every year? It has created a huge burden on the environment and creates air, as well as, water pollution. To be a responsible citizen, the best option is to contact professional car wreckers in Perth, Rockingham, or whichever city you are located in.
These agencies will tow away your car for free and on the same day that you make a request for the car removal service. The best part of the deal is that you will also be offered direct cash in hand for having your clunker removed. These car removal agencies are well-known for recycling junk cars in the most eco-friendly and sustainable way possible.
Why Contact WA Wreckers?
If you want to get rid of your clunker, the best way is to contact the best car removal services in Perth. WA Wreckers is one such car wrecking agency that is well-known for offering top price quotes to prospective car sellers. Furthermore, you get free towing away and same-day car pick-up services.
On a Final Note
When it comes to choosing car wreckers for selling your old car, the sheer convenience and ease of this process give it an edge over all other options. If you have any queries or just want to know more about this salvage yard's services, give WA Wreckers a call at 08 9452 7997 right away!